Modern digital photo booths have been around for decades. Up until recently you only had one option — a DSLR booth. The introduction of iPad based photo booths changed the industry forever.
I'm going to outline some pro's and con's each system which, I hope, will allow you to make a better, more informed decision on which direction to go in. There are exceptions to every situation, so my comparison below is intended to be a generality — this is not in any way an exhaustive list. I will be going into more detail on each system in future blog articles.
iPad Photo Booths
Pro's:
Ease of setup
Better for animated GIFs, boomerangs and effects/props
Can be used in stationary, roaming and/or hybrid booths
Less initial startup cost
Perfect for drop-off events
Con's:
Printing requires an extra wifi device and/or server
Software is typically more expensive and subscription based
Cannot use external flash or studio strobe
Front facing iPad camera is only 7 megapixels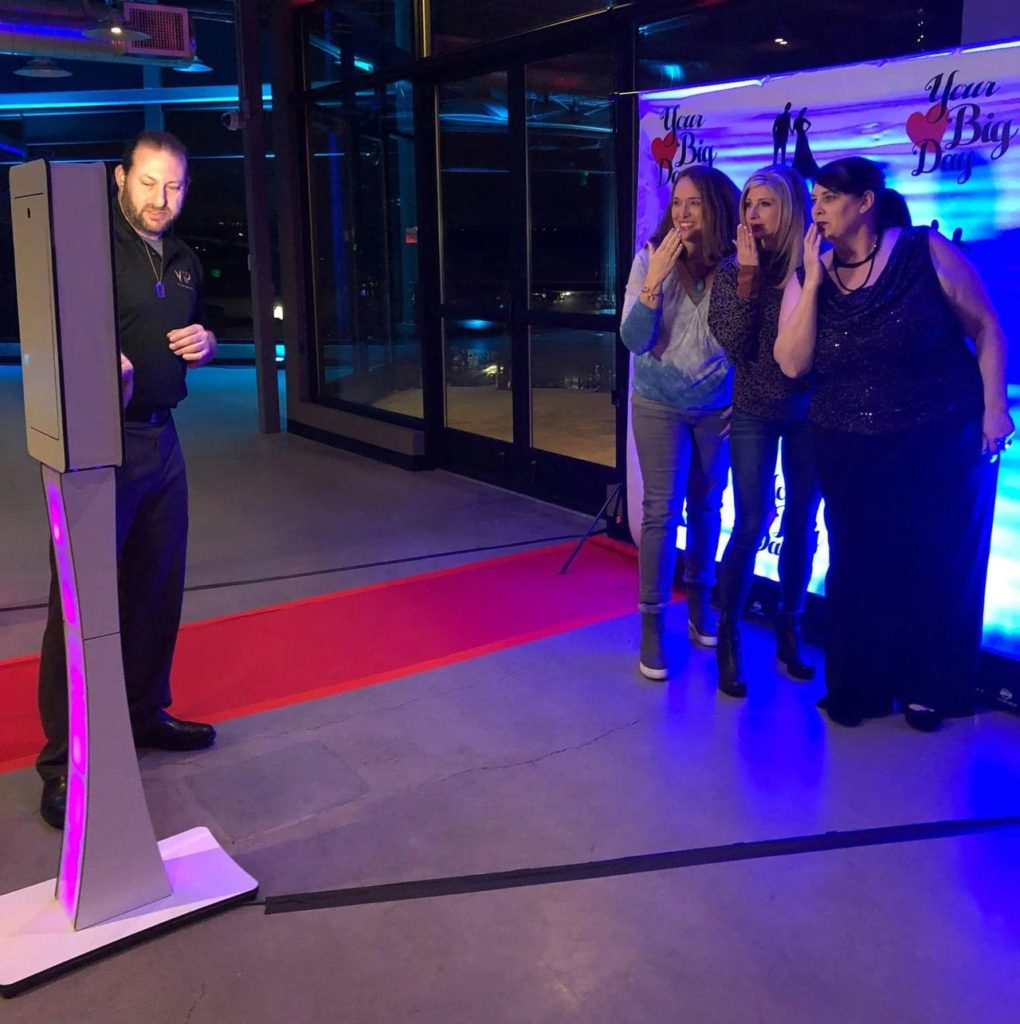 Ian Manheimer of Vancouver, Washington based VIP Photo Booths explains, "I prefer iPad booths because it offers my customers a unique and fun user experience. Everything from digital props, boomerangs, gifs, filters, green screen, animated overlays and much more. Guests can text and email their experiences instantly as well as post to Facebook, Twitter, Instagram, and Snapchat"
---
DSLR Photo Booths
Pro's:
Capable of the highest quality photos
Uses a flash or studio strobe
True 'Plug & Play' printing
Software tends to be one time fee and more affordable
Con's:
More electronics and "moving parts"
Requires a more advanced level of photography knowledge
Higher initial cost
Cannot be used in most roaming or hybrid photo booths

Chris Fall of RocTheBooth located in Upstate New York notes, "I prefer DSLR photo booths because I feel if you're trying to offer the highest quality to your clients, DSLR still tops image quality and print options over iPad based systems"
---
Okay, so now what, how do I make my decision?
You need to decide what your priorities are when building your company and your brand. Think about the following questions
Are you looking for the best picture quality?
How important is ease of setup?
Do you plan on doing digital-only events or will you print at every event?
Is initial cost a factor?
Instead of choosing one over the other, get both if budget allows. This way you can offer your clients the widest range of options. Variety can also set yourself one notch higher than your competition.
Danny Max
Max Photo Booth Design