It's important with your photo booth business to stay current with all the newest trends and types of activations. A roaming photo booth is a fairly new concept that has gained much popularity over the past few years.
Let's break down this blog article into three parts:
1) What is a roaming photo booth?
2) What does a roaming event look like?
3) What to look for when purchasing a roaming photo booth (roamer)?
Part 1 – What is a roaming photo booth?
A roaming photo booth is exactly what it sounds like. A handheld photo booth device that an attendant holds and "roams" around the event with. Roamers, 9 times out of 10, utilize iPads. iPads are fantastic for roaming or mobile use, as they excel at digital-only events. They're great for GIFs, boomerangs, video and still images. iPad photo booth software, such as Snappic, TouchPix, Breeze and Curator are experience based and are typically more guest interactive than PC software.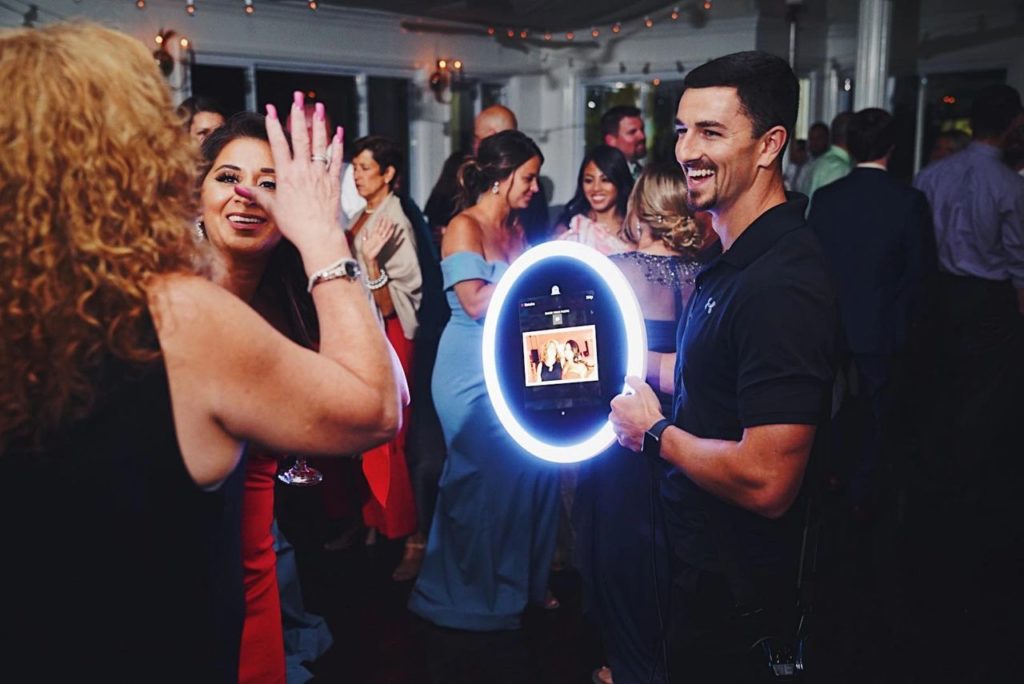 Part 2 – What does a roaming event look like?
Roaming photo booths are fantastic for events where guest interaction is key. There's no one specific type of event that a roaming photo booth is well suited for. To name a few, weddings, sweet 16's, mitzvahs, corporate events and holiday parties can all benefit from this type of booth.
A photo booth attendant walks around the event with the roaming photo booth in hand, approaching guests, rather than guests having to approach the traditional stationary booth. Each session takes less than a minute from start to finish. At the end of the session, guests are prompted to enter an email address or phone number to instantly receive a digital copy of the image or GIF. Roaming events are typically digital-only delivery but it is certainly possible to print from an iPad based photo booth, including roamers — I'll be going into more detail on that in a future blog article.
One of my favorite opportunities for using a roamer is during cocktail hour. This is a time when a photo booth is typically idle, waiting in the main reception room, for the event to start up. But, with a roamer, you're able to "add-on" cocktail hour for your photo booth service and easily upsell your client $250-350 for an extra hour that would normally be wasted. A hybrid photo booth, such as the CurveMax Duo, is the perfect photo booth for a dual event like this — roaming for cocktail and then stationary for reception. Dual use – same booth – one single setup.
Part 3 – What to look for when purchasing a roaming photo booth?
With roamers becoming more and more popular, so has the amount of different roamers on the market. There's quite a few features that one should look for when purchasing a roaming photo booth. Lets outline a few below:
Weight – One of the most important factors. You or your attendant will be holding this photo booth for many hours. Every single ounce of reduced weight equates to less fatigue and extended run-time.
Availability of Different Sizes – Select a roamer that fits your current ipad or have the freedom to purchase the best ipad for your business plan or budget.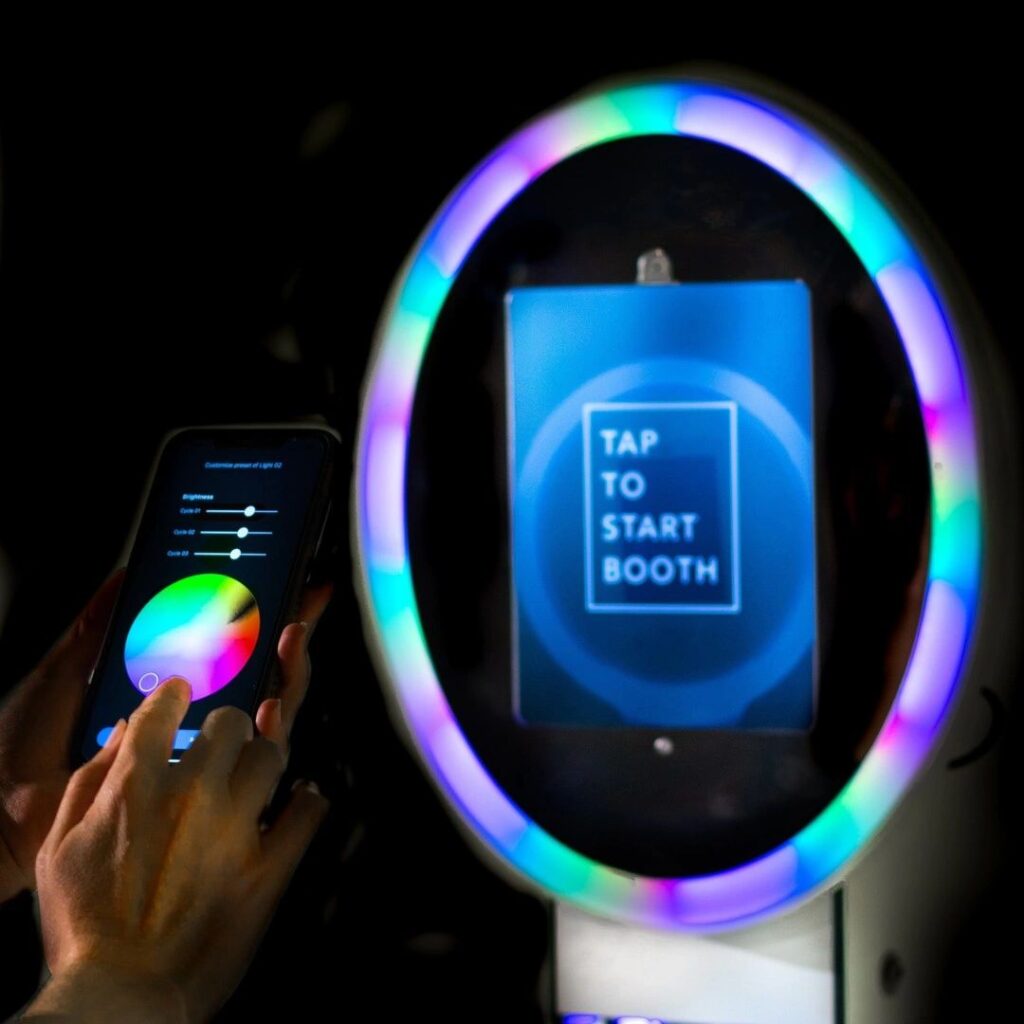 Reprogrammable LED Lights – One of the best things that you can do when selecting a device, is choosing one that you can easily fine tune the lights. You can theme your lighting to the event, adjust the brightness, and create an overall better experience for your customer. The MobileMax roamer has it's own proprietary free app, which allows you to instantly adjust the patterns, colors and brightness via Bluetooth in just seconds.
Bluetooth Integration – The newest trend in roamers is having the photo booth software control the roamer, such that when a guest pushes "start picture" the lights in the device will automatically turn white, when the session is over, it'll dim the lights, etc.
Hybrid Booth Use – Is the roamer that you're looking at purchasing compatible with a stand, so it can be used as a hybrid booth? This type of setup gives you two booths in one and allows you to better serve your customer's needs.
---

Since this Blog article was written in 2020, and we're in the middle of a pandemic, it's worth noting that roaming photo booths are the best solution to maintaining social distance and reducing the chance of the virus spreading at an event. Guests are not lined up in a queue, waiting to use a photo booth, but rather the attendant can go around the room, visiting each guest at their own table — especially if local mandates limit movement at the event.
---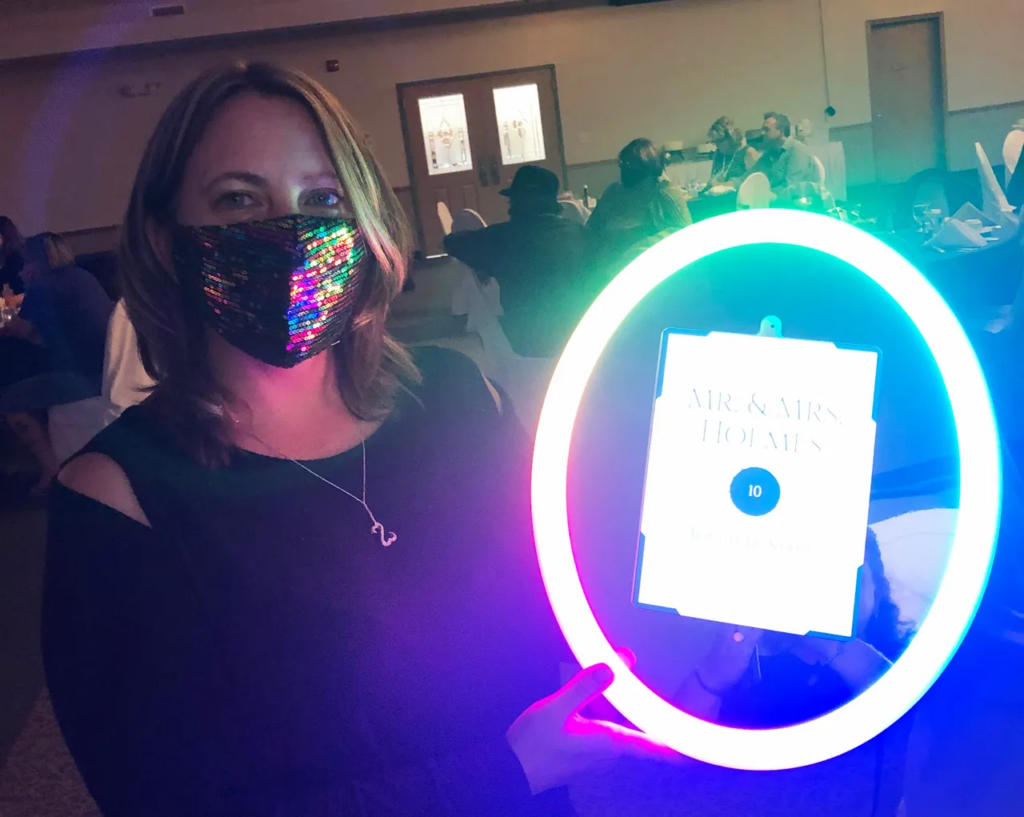 When considering which roaming photo booth is best for your business, take the time to compare all the features and select a booth that fits your brand and business plan. I think you'll find that the MobileMax packs in the most features and value for your money, but you might also find that another brand fits the bill better for your budget.
Buying a roaming photo booth is no simple task — research, research, research!
Danny Max
Max Photo Booth Design